Appartamenti Brunella a Capoliveri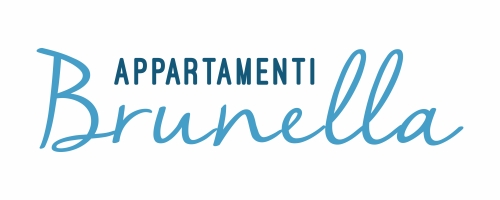 Brunella apartments in Capoliveri is a tourist complex consisting of 5 apartments just 70 meters from the beach of Naregno, a popular beach near the village of Capoliveri.
The complex is surrounded by greenery in an atmosphere of peace and tranquillity. It is particularly suitable for those who wish to spend a pleasant and relaxing holiday.
All the two and three roomed apartments have private entrances and are furnished in a simple and practical way. The large fenced garden has tall trees to provide shade and is harmoniously furnished with umbrellas, beach chairs, tables with chairs and a gazebo for outdoor relaxation. There are also outdoor showers, laundry area, barbecue, Wi-Fi point, parking in reserved spaces.
The resort of Naregno has many facilities with bars, restaurants, bathing establishments, newsagent and supermarket. There are sailing and catamaran courses and boat and pedal boat rental. Ideal starting point for boat trips along the Costa dei Gabbiani (Seagull Coast).
Guests staying in Naregno can easily reach the nearby town of Capoliveri, there is also a daytime and evening minibus service. There is an evening shuttle boat services to visit the town of Porto Azzurro.
Free WiFi Internet
Weekly prices Appartamenti Brunella
Period

BILO 2

BILO 3

BILO 4

TRILO 4

A

27/04/2019 - 25/05/2019

BILO 2

€ 290,00

BILO 3

€ 360,00

BILO 4

€ 400,00

TRILO 4

€ 540,00

B

25/05/2019 - 15/06/2019

BILO 2

€ 350,00

BILO 3

€ 410,00

BILO 4

€ 450,00

TRILO 4

€ 630,00

C

15/06/2019 - 29/06/2019

BILO 2

€ 450,00

BILO 3

€ 560,00

BILO 4

€ 620,00

TRILO 4

€ 810,00

D

29/06/2019 - 13/07/2019

BILO 2

€ 600,00

BILO 3

€ 690,00

BILO 4

€ 750,00

TRILO 4

€ 900,00

E

13/07/2019 - 03/08/2019

BILO 2

€ 680,00

BILO 3

€ 820,00

BILO 4

€ 900,00

TRILO 4

€ 1.050,00

F

03/08/2019 - 10/08/2019

BILO 2

€ 850,00

BILO 3

€ 1.000,00

BILO 4

€ 1.100,00

TRILO 4

€ 1.450,00

G

10/08/2019 - 17/08/2019

BILO 2

€ 950,00

BILO 3

€ 1.100,00

BILO 4

€ 1.210,00

TRILO 4

€ 1.550,00

F

17/08/2019 - 24/08/2019

BILO 2

€ 850,00

BILO 3

€ 1.000,00

BILO 4

€ 1.100,00

TRILO 4

€ 1.450,00

E

24/08/2019 - 31/08/2019

BILO 2

€ 680,00

BILO 3

€ 820,00

BILO 4

€ 900,00

TRILO 4

€ 1.050,00

C

31/08/2019 - 07/09/2019

BILO 2

€ 450,00

BILO 3

€ 560,00

BILO 4

€ 620,00

TRILO 4

€ 810,00

B

07/09/2019 - 14/09/2019

BILO 2

€ 350,00

BILO 3

€ 410,00

BILO 4

€ 450,00

TRILO 4

€ 630,00

A

14/09/2019 - 05/10/2019

BILO 2

€ 290,00

BILO 3

€ 360,00

BILO 4

€ 395,00

TRILO 4

€ 540,00
Services and conditions